Videos show more explosions in KIA vehicles on Nashville interstates, roads
Drivers report loss of acceleration directly before the car catches fire.
Published: May. 17, 2023 at 1:45 PM CDT
|
Updated: May. 17, 2023 at 6:37 PM CDT
NASHVILLE, Tenn. (WSMV) - Looking at the photos of her daughter's 2016 Kia Soul burned beyond recognition, Kim Kaiser wipes away tears.
"They're hard to look at," Kaiser said. "Just how close my kids were to getting hurt."
Kaiser's oldest daughter was behind the wheel on Briley Parkway on March 27, her youngest in the passenger seat, when something unexpected happened. "The gas, as she went to press on it, stopped accelerating," Kaiser said.
Moments later, Kaiser's daughter pulled over, and she and her sister noticed smoke coming out of the vents.
"It was just minutes of getting out of the car that it was engulfed in flames," Kaiser said.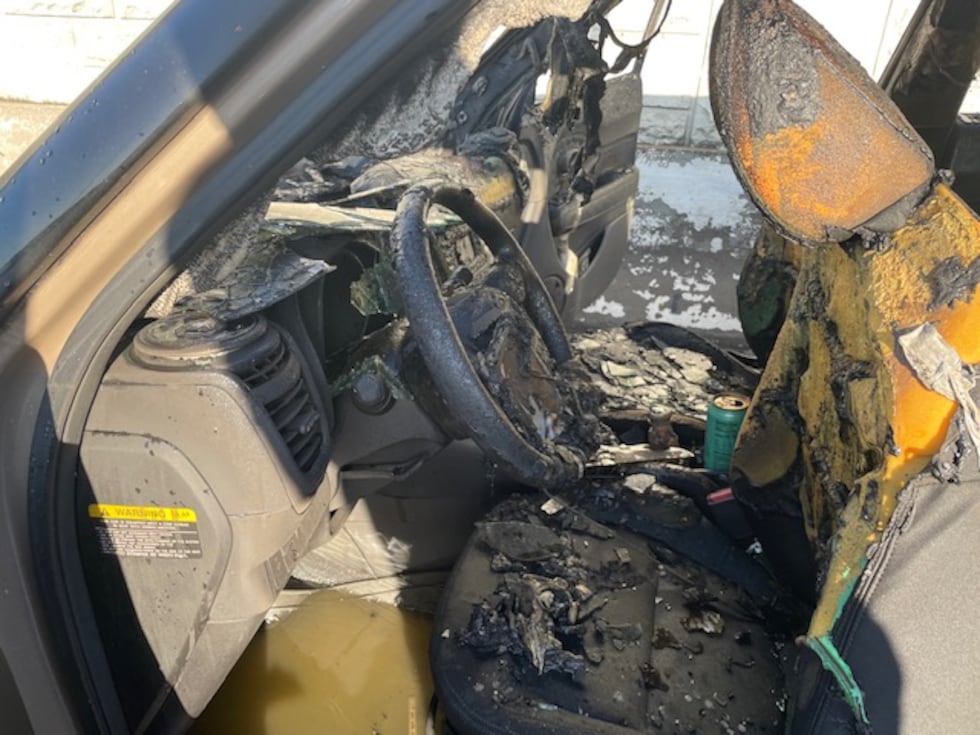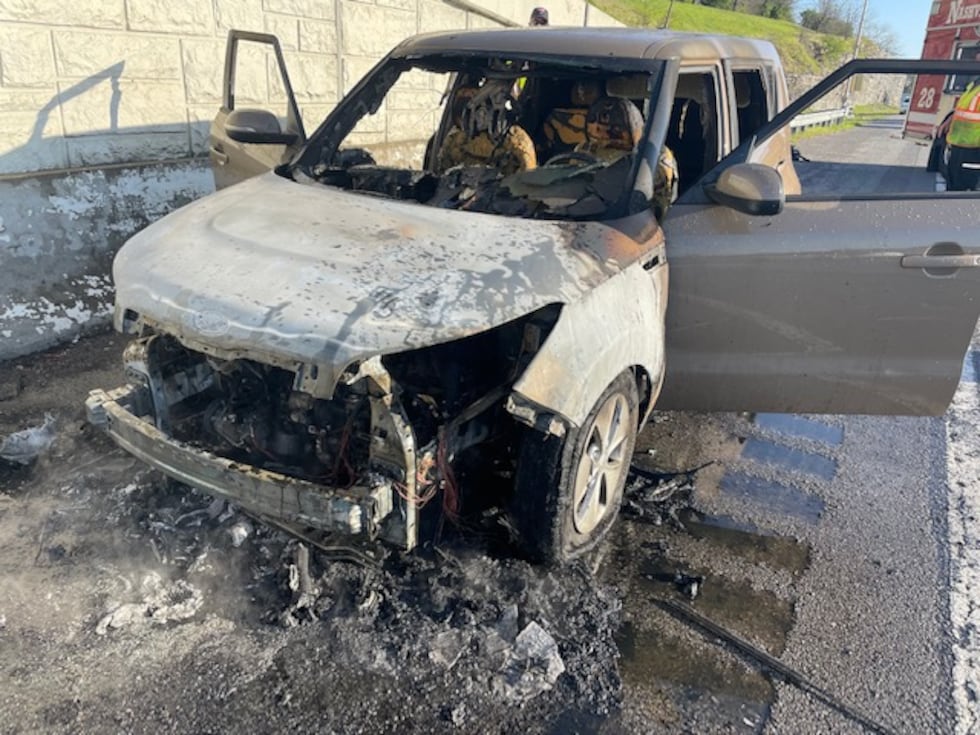 Dominque Willis' experience driving his fiancé's 2015 Kia Soul before it burst into flames is strikingly similar.
Willis was also driving on Briley Parkway on Dec. 29, 2022, when he too had to pull over. "I kind of noticed the car wasn't accelerating like it normally would," Willis said.
As he pulled over and tried to restart the car, Willis said a woman drove in front of him and yelled for him to exit the car, as flames were underneath.
In a video he recorded moments later, Willis can be heard screaming, asking why the car was on fire. He then called his fiancé, Kanesha Horsley.
"He's like, I don't know, I can't explain it. The cart is on fire," Horsley said.
Another video, obtained by WSMV4 Investigates, captured on September 2021 on Vietnam Veterans Parkway, shows a KIA Sorento engulfed in flames. Its driver recorded as firefighters showed up to extinguish the flames.
WSMV4 Investigates has now documented five instances in which drivers were behind the wheel and their KIA vehicles caught on fire.
To further complicate the problem, in certain years, KIA Souls and Sorentos were recalled for the potential of a car fire.
But in each of the five cases documented by WSMV4 Investigates, the vin numbers on these specific cars were not identified as being part of a recall.
In fact, Horsley said she got a recall in the mail for all KIA Souls of her year and make, took it into a dealership, only to be told that her vin number indicated that it wasn't part of the recall. "I was just thinking, I can keep driving it, it's fine," Horsley said.
Insurance claim data shows more fires in other vehicles
A review of insurance claim data shows a wide swath of vehicles currently not under recall still catching fire.
The data is only for claims about vehicles that caught on fire but were not involved in accidents, like the KIA vehicles documented by WSMV4 Investigates.
The data, at a cursory level, shows the models, makes and years of the vehicles with the highest rates of non-crash fires.
There are so many cases of fires in other makes and models, the KIA Soul and Sorento don't even make the top ten.
Matt Moore, senior vice president of the Highway Loss Data Institute, said the data is presented to NHTSA for their review in determining recalls.
"It's difficult to know if these fires were the result of a defect or something that happened over the life of the vehicle," Moore said.
The data shows, overwhelmingly, the claims on non-crash car fires happen in older vehicles.
"Is that the reality? That an older car is more likely to catch on fire?" WSMV4 Investigates asked.
"That's the reality. It's not likely to catch on fire. It's more likely to catch on fire than a new vehicle," Moore said.
Once again, WSMV4 Investigates reached out to KIA Corporate for an explanation of why the vehicles now showing as part of the fire recall are still catching on fire, but a spokesman just asked for the vin numbers of the vehicles to investigate further.
The spokesman did write that there are many potential causes of vehicle fires, so these investigations on the vehicles are important to begin.
"When my children see them going down the road in the cars, we want to stop them and say, sell your car, get a different car," Kaiser said.
If your KIA vehicle caught on fire in Tennessee, please contact Jeremy Finley at Jeremy.finley@wsmv.com.
Copyright 2023 WSMV. All rights reserved.