MTSU honors officers who responded to Covenant School shooting
The officers were named honorary professors of public safety during the second of MTSU's four spring commencement ceremonies.
Published: May. 3, 2023 at 12:54 PM CDT
|
Updated: May. 6, 2023 at 8:21 AM CDT
NASHVILLE, Tenn. (WSMV) - Middle Tennessee State University honored five Metro Nashville Police officers on Friday who responded to the Covenant School shooting.
MTSU says for their "precision, duty and selflessness," detective Ryan Cagle, detective Michael Collazo, officer Rex Engelbert, Sgt. Jeffrey Mathes and detective Zachary Plese were named honorary professors of public safety during the second of the university's four spring commencement ceremonies.
Metro Nashville Police Chief John Drake joined MTSU President Sidney A. McPhee in awarding special certificates to the officers as part of the 6 p.m. Friday ceremony at the Murphy Center.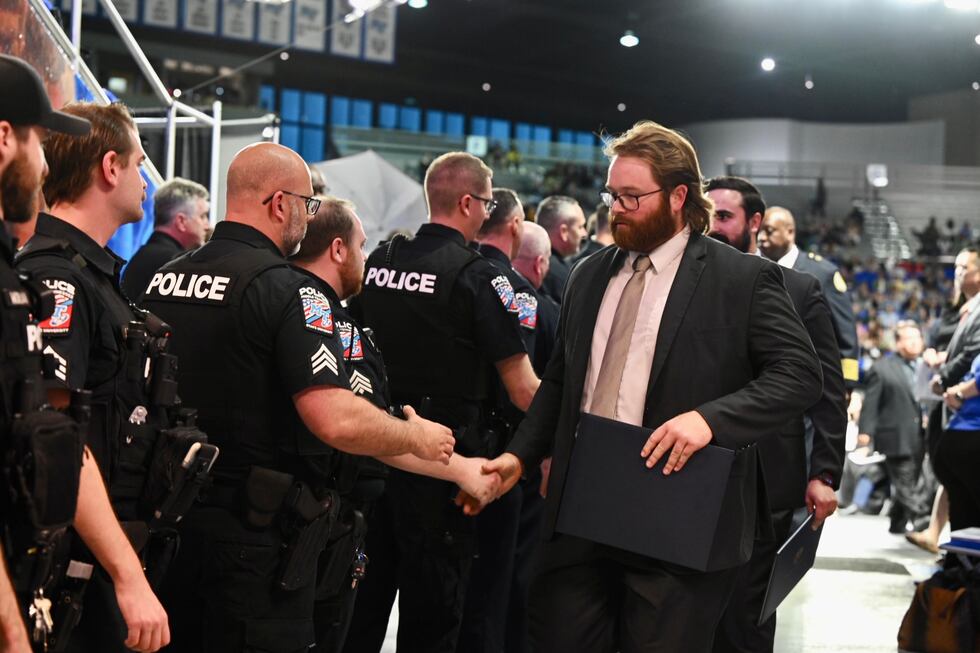 "It is my great honor as president to confer upon these five officers, the first-ever such honor extended by our university," said McPhee. "We do so not only to recognize their individual heroism and duty but through them, the high standards and actions of the Metro Nashville Police Department."
These officers were among many law enforcement personnel who responded to the shooting on March 27 that killed six people, three of them children.
"What made these five so remarkable, and such a testament to their training and sense of duty, was that some had never before worked together as a team. And, as a team, they acted with precision, bravery and selflessness, at great risk to their lives," McPhee said.
Officer Engelbert was unable to attend Friday's ceremony, according to the university.
Copyright 2023 WSMV. All rights reserved.