Tennessee lacks technology, in use by most states, to help predict flooding
A mesonet system would help the state track rainfall and other weather conditions.
Updated: Apr. 13, 2023 at 5:45 PM CDT
NASHVILLE, Tenn. (WSMV) - Tennessee, which is often inundated with flooding, does not possess the kind of technology already existing in the majority of states across the country that predicts and tracks floodwaters.
Called a mesonet system, the technology is able to track soil saturation levels and the intensity of rain to alert of potential flooding.
A series of WSMV4 Investigates revealed failures at the local, state and federal levels to address the flooding crisis in Tennessee.
This power point presentation co-created by state climatologist Dr. Andrew Joyner, shows that the technology exists in most states, but not in Tennessee.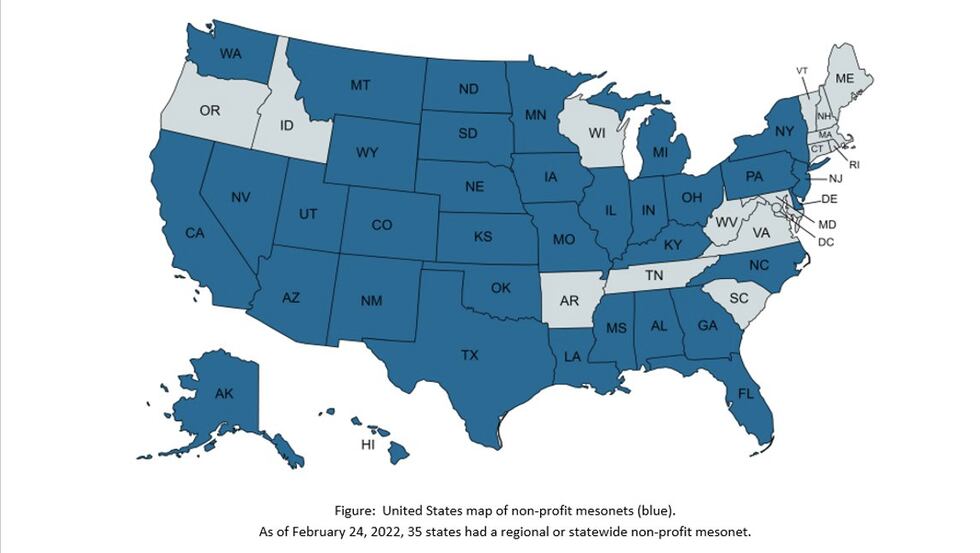 "I think we'll have a kind of a blind spot of what our risks are," Joyner told WSMV4 Investigates.
The technology came to the attention of Rep. Jason Powell, D-Nashville, after hearing from landslides victims in the South Nashville neighborhood surrounding Village Way Road.
In 2021, after heavy rains, the backyards of several houses collapsed in a landslide.
"It was terrifying, and it was shocking. Just fields of mud just cascading down," said Wendy Morrison, who lives near the street.
"Three hundred feet of their back yard disappeared," Powell said.
After the landslide, Powell said he heard the frustration in his constituents' voices, remembering what they told him.
"What can you do from a state agency? We're not getting response from the feds, we're not getting help from the locals," Powell said.
Powell also said that Tennessee lacks a comprehensive reporting database of rainfall, something the mesonet offers.
With a price tag of more than $3 million, the funding for the mesonet system passed out of committee this week and will be potentially included in the state's upcoming budget.
Neighbors haunted by the damage to their friends' properties say they need more than lawmaker's sympathy. "We're wanting to have the empathy, that's great, but we want to have the money behind the empathy," Morrison said.
WSMV4 Investigates will continue to monitor if the system is granted the funding to begin operation in Tennessee.
Copyright 2023 WSMV. All rights reserved.