Speaker Sexton compares gun protest to January 6 'insurrection,' draws backlash
Rep. Clemmons called the comparison 'a blatant lie' and said associating the two is "offensive.'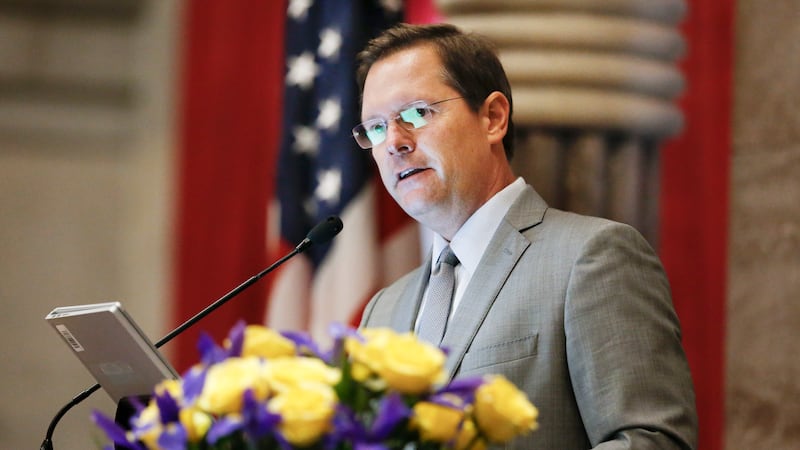 Published: Apr. 4, 2023 at 7:33 AM CDT
|
Updated: Apr. 4, 2023 at 7:59 AM CDT
NASHVILLE, Tenn. (WSMV) - The back-and-forth debate over Tennessee's gun laws continues after the tragic shooting at The Covenant School on Monday, March 27.
Thousands of people marched on the state's Capitol days later to demand change from lawmakers as they went into session. The demonstration even spilled into the House chambers as citizens filled the balcony level and continued chants for change.
Some members of the House were unhappy with the flood of protestors at the state Capitol, including Speaker of the House Cameron Sexton, who compared last Thursday's demonstration to what happened on January 6, 2021, at the U.S. Capitol.
During an interview on the Hallerin Hilton Hill radio show, Speaker Sexton described the efforts of three House representatives to disrupt the session with a megaphone to 'incite riots or violence' as comparable to the siege at the U.S. Capitol.
On Friday, Rep. John Ray Clemmons responded to Sexton's comparison during a news conference:
The three representatives - Justin Jones, Justin Pearson, and Gloria Johnson - face disciplinary action in the House for their disruption during the general session on March 30, according to Speaker Sexton.
Copyright 2023 WSMV. All rights reserved.