Damage reported in downtown Hopkinsville
Historic buildings in downtown Hopkinsville were damaged Friday night.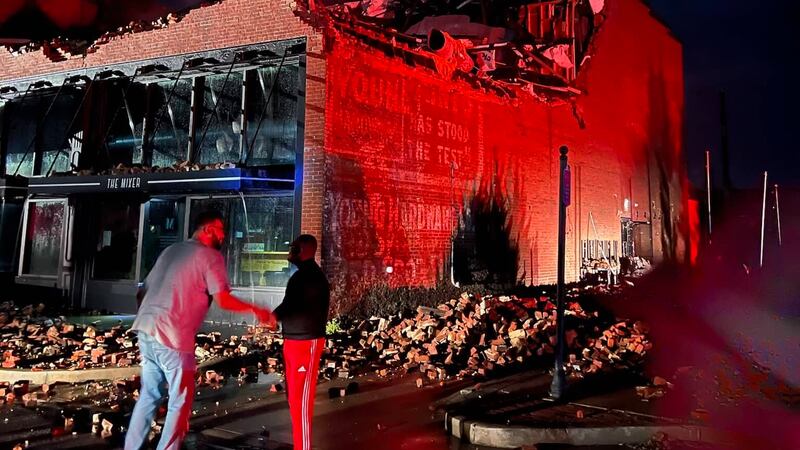 Published: Apr. 1, 2023 at 2:06 AM CDT
HOPKINSVILLE, Tenn. (WSMV) – Historic downtown buildings in Hopkinsville, Kentucky have been heavily damaged in Friday night's storms.
According to WKDZ Radio, emergency manager Randy Graham said the worst damage occurred in the downtown historic district, near 6th Street and The Mixer restaurant. Graham confirmed to WSMV4 the downtown area is heavily damaged.
The Woody Winfree Transportation Museum and its clock tower also had structural damage, according to the radio station.
Officials told WKDZ that residents should stay away from downtown as the damage is cleaned up.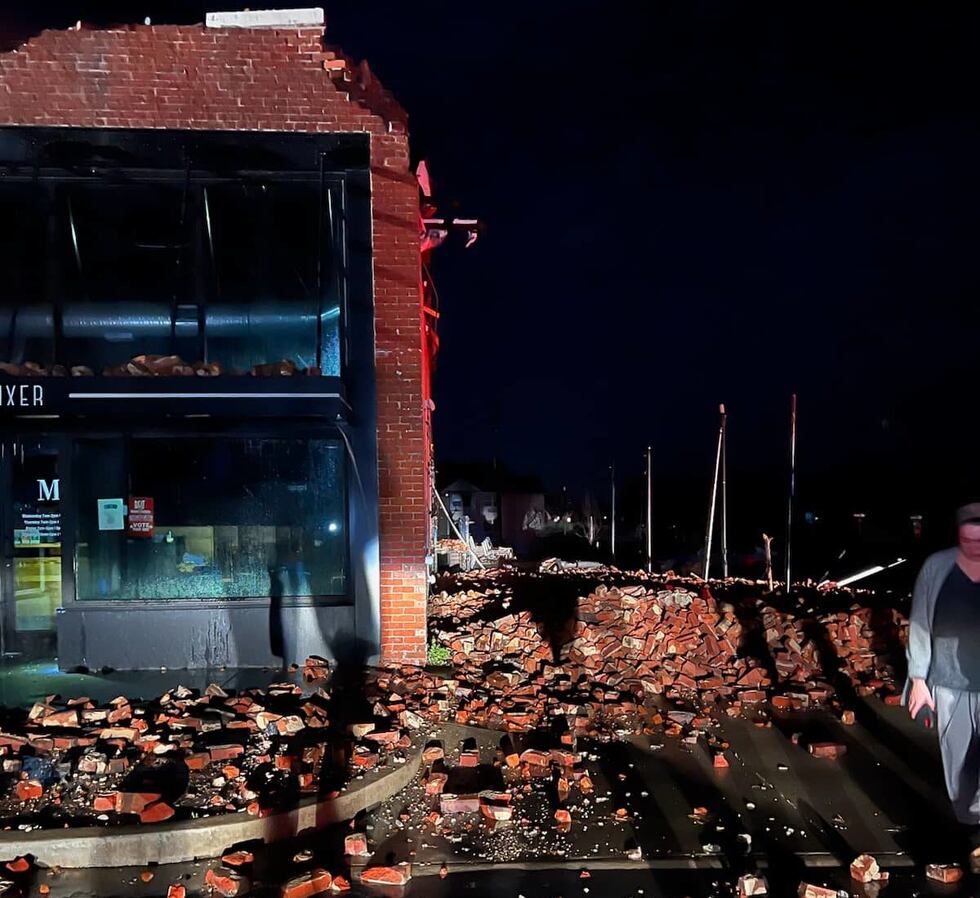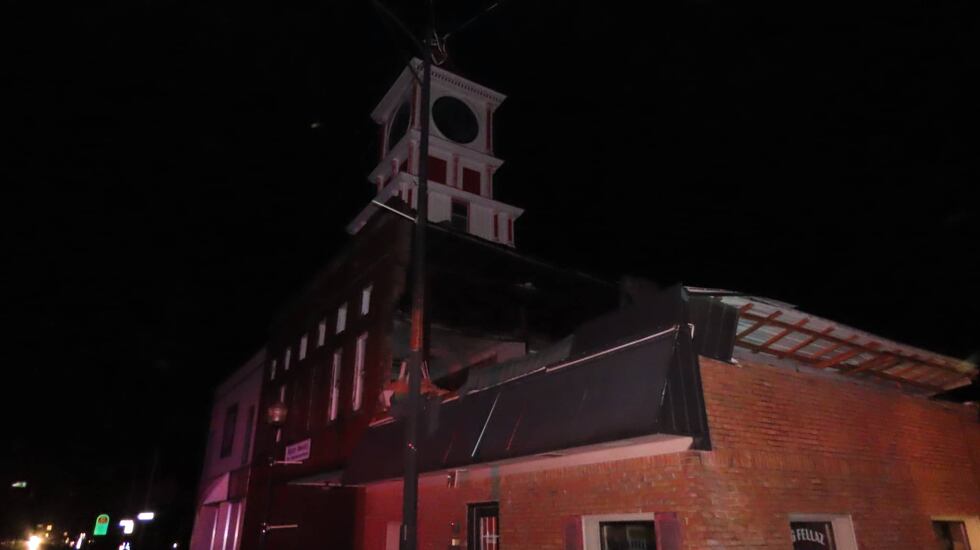 Copyright 2023 WSMV. All rights reserved.