Dolly Parton's in-person presentation features major Dollywood announcements
Dolly Parton spoke at Dollywood Friday and announced some major news about her theme park.
Published: Mar. 10, 2023 at 10:25 AM CST
|
Updated: Mar. 10, 2023 at 3:13 PM CST
PIGEON FORGE, Tenn. (WVLT) - Dolly Parton took the stage in Dollywood Friday to give some details about what's coming for the theme park.
Parton walked out to applause and, in classic Dolly-fashion, told the audience she was stuck backstage in anticipation for her presentation.
"I told them 'can I go now? Can I go now?"" she said.
She then thanked Dollywood fans for the best year on record yet- 2022′s season. Last year, Dollywood set an all-time record for attendance. Parton also spoke on what's coming up for the park, including a new ride and resort.
Big Bear Mountain, a new rollercoaster planned for the Wildwood Grove section of the park, has been under construction for months. The coaster will be geared towards families and focus on a new park character.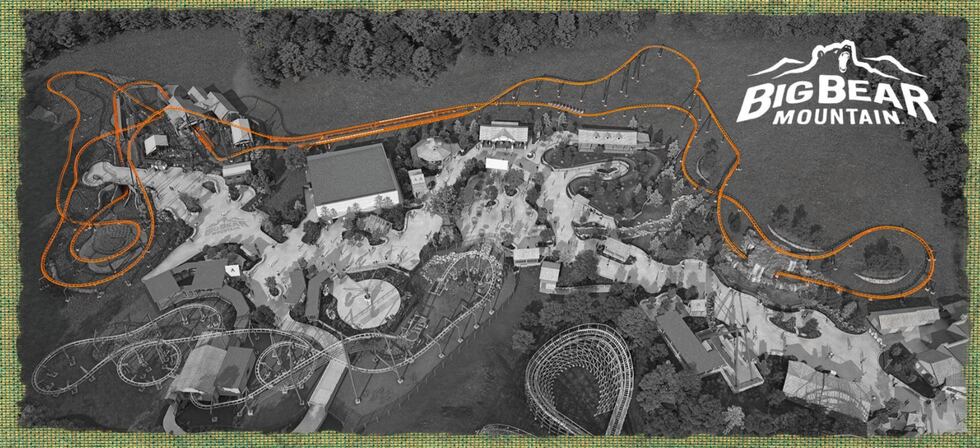 That ride is set to open in May, Parton said, and she'll be back in Pigeon Forge to celebrate, she said. Also coming, will be Dollywood's newest resort: the HeartSong.
Parton announced that the HeartSong will open officially in November, another event the Queen of East Tennessee will be in town for. Additionally, the resort will be taking reservations starting in June, she said.
Looking even further, Dollywood is set to open a completely new Dolly Parton museum in the Chasing Rainbows section of the park. That will be called the Dolly Parton Experience and will offer a unique look into Parton's life.
Parton introduced a promotional video that gave a sneak-peak of the 2024 attraction. In the video, the park showcased a revamped museum with plenty of Dolly Parton outfits, family keepsakes and career mementoes.
That video also showed off some renders of what the museum will look like, featuring a wall-to-wall video room, oversized blinged-out guitar and more. Throughout the attraction, Parton will tell her story, starting from when she was just a small girl with big dreams.
Fans couldn't help themselves with Parton on stage; at least twice during the presentation, audience-members shouted out "I love you Dolly!" Parton took that in stride, letting her fans know she loves them as well.
Parton capped off the event by singing her famous song "I Will Always Love You," which she wrote 50 years ago. The park is celebrating that occasion with plenty of events throughout 2023.
Watch the performance here:
Copyright 2023 WVLT. All rights reserved.