Former UGA defensive lineman charged in connection to fatal crash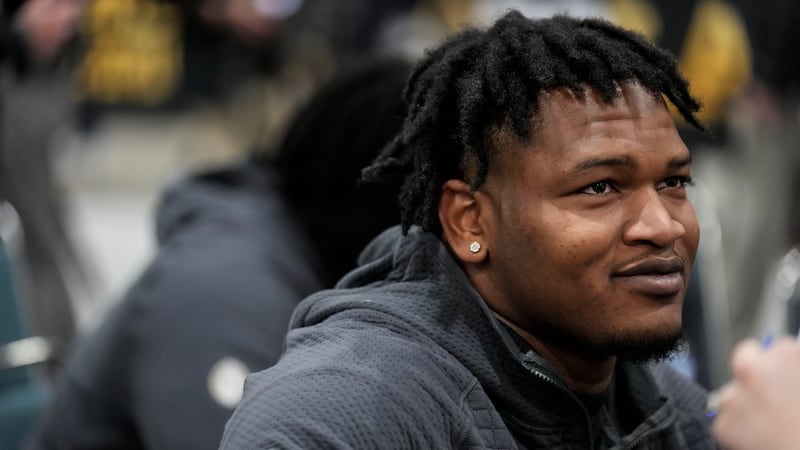 Published: Mar. 1, 2023 at 10:53 AM CST
|
Updated: Mar. 1, 2023 at 11:16 AM CST
ATHENS, Ga. (Atlanta News First/Gray News) - An arrest warrant has been issued for a former University of Georgia football player as a result of the ongoing investigation into a crash that killed a UGA staffer and a fellow UGA teammate on Jan. 15.
The Athens-Clarke County Police Department says it has secured arrest warrants for 21-year-old Jalen Carter for reckless driving and racing. Carter was a defensive lineman for UGA.
According to their investigation, police believe UGA staffer Chandler LeCroy, who was driving a 2021 Ford Expedition, and Jalen Carter, in a 2021 Jeep Trackhawk, were racing their vehicles shortly after leaving the downtown Athens area at about 2:30 a.m.
Officials say the evidence demonstrates the two were "operating their vehicles in a manner consistent with racing." According to their investigation, both vehicles switched between lanes, drove in the center turn lane and then drove in opposite lanes of travel. The vehicles overtook other motorists and drove at high rates of speed "in an apparent attempt to outdistance each other."
Evidence indicated that shortly before the crash, the Expedition was traveling at about 104 mph.
The toxicology report from the Georgia Bureau of Investigation stated that LeCroy's blood alcohol concentration was .197 at the time of the crash. It also showed that no drugs were in her system at the time.
Athens-Clarke County investigators determined that alcohol impairment, racing, reckless driving, and speed were significant contributing factors to the crash.
UGA football player Devin Willock, who was a passenger in the Expedition driven by LeCroy, died at the scene. LeCroy died later at the hospital.
Two other people, identified as UGA player Warren McClendon and UGA staffer, Victoria Bowles, were injured in the crash.
"The charges announced today are deeply concerning, especially as we are still struggling to cope with the devastating loss of two beloved members of our community," Head Football Coach Kirby Smart said in a statement. "We will continue to cooperate fully with the authorities while supporting these families and assessing what we can learn from this horrible tragedy,
Carter was a two-time CFP national champion with UGA, winning in 2021 and 2022.
Copyright 2023 WANF via Gray Media Group, Inc. All rights reserved.