Hazed and Excused: Colleges and universities rarely expel fraternities, sororities for hazing violations
One grieving family partners with school where son died to address dangerous pledging rituals
Published: Feb. 20, 2023 at 12:18 PM CST
Columbus, OH (InvestigateTV) - In the aftermath of the hazing death of Stone Foltz nearly two years ago on its campus, Bowling Green State University in Ohio cracked down on its fraternities and sororities – some with long histories of putting their pledges in harm's way.
It expelled Stone's fraternity, Pi Kappa Alpha, and permanently banned a sorority that had forced its pledges to drink alcohol and steal and to endure physical assaults, among other things. It suspended three other fraternities that had hazed their pledges.
University President Rodney K. Rogers formed a committee to come up with solutions to the combat the dangerous and ongoing threats to students who want to join Greek life. He hired an independent law firm to investigate the culture of hazing on campus.
And last month, the university agreed to a $2.9 million settlement with Stone's parents and vowed to unite with them in their mission to eradicate hazing.
Stone's parents, Cory and Shari Foltz, call the agreement historic because of the commitment of Bowling Green's president to work with them.
"We both have the same thing in mind," Mr. Foltz said. "We want young women and men to attend college and be able to feel safe. So joining with Bowling Green, I think, will be a huge step for . . . eradicating hazing."
But the recent actions of Bowling Green to address hazing are a rare exception, an InvestigateTV analysis of 342 hazing cases at 35 large public universities shows. Most student groups punished for hazing typically receive restrictions to their social activities, probation or a suspension.
The Foltzes sued Bowling Green, in part, for its failure to punish the bad actors on its campus in the years prior to Stone's death. Their lawsuit listed dozens of examples in which allegations of hazing weren't fully investigated by the university or cases in which fraternities and sororities were merely placed on probation for serious violations.
Had they known the long history of Pi Kappa Alpha's use of alcohol in hazing rituals that is documented in the Foltz's lawsuit, Stone's parents said they would not have allowed him to join that fraternity.
On March 4, 2021, Stone and other Pi Kappa Alpha pledges attended a Big Brother/Little Brother event in which they were forced to consume alcohol supplied to them by their big brothers.
Stone was ordered to chug a bottle of Evan Williams bourbon, which he did in about 18 minutes, according to the lawsuit. He died three days later of alcohol poisoning.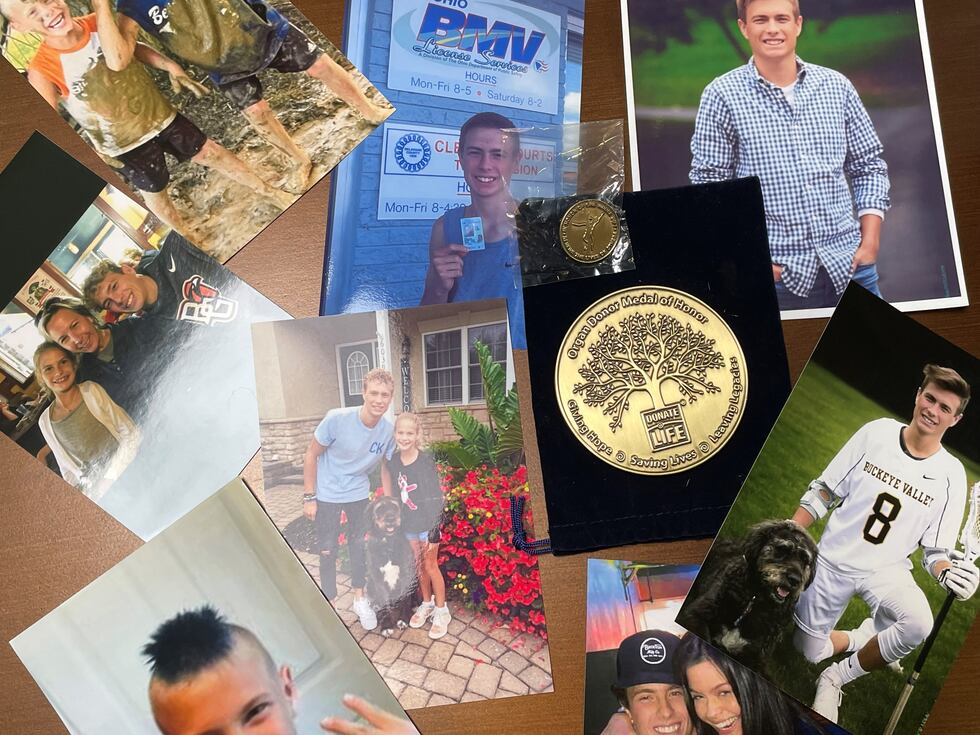 "I knelt down and said to him, 'We'll make this promise to you that we'll never let this happen to anyone else,'" Mrs. Foltz said. "No other family needs to go through this. No other young adult needs to go through this…that's our mission."
The Foltz's created the iamstonefoltz Foundation. Much of the university's nearly $3 million payout will go to the nonprofit dedicated to hazing education and eradication.
The first step, Mr. Foltz said, is to change the way in which new members are initiated into Greek organizations.
"We think the pledge process needs a drastic change," he said.
Oftentimes, pledging is cloaked in rituals of hazing, which has resulted in deaths and/or serious injuries to students every year since 1959.
In the past two decades, more than 60 young men have died while attempting to join a fraternity, InvestigateTV has found.
Universities often react to these tragedies by temporarily halting pledging activities on their campuses. But soon after, Greek life - and pledging - resumes as if nothing previously had gone wrong.
For example, following the death of a fraternity pledge at Texas State University in 2017, the school president suspended all Greek activities for a short time. Since then, three fraternities have been either suspended or placed on probation for hazing, school records show.
An InvestigateTV analysis of 342 confirmed hazing cases at 35 large public universities since 2017 found only 10 cases in which a fraternity or sorority was expelled from the campus. In three of those cases, a pledge died including Stone.
The "reality is, universities in this country do a very good job of reacting after the death of the serious injury by expulsions and revoking charters," Foltz family attorney Rex Elliott said. "But they don't do enough before this occurs. So hopefully this is a message loud and clear that universities need to participate and participate in a big way in the effort to stop hazing on college campuses in this country."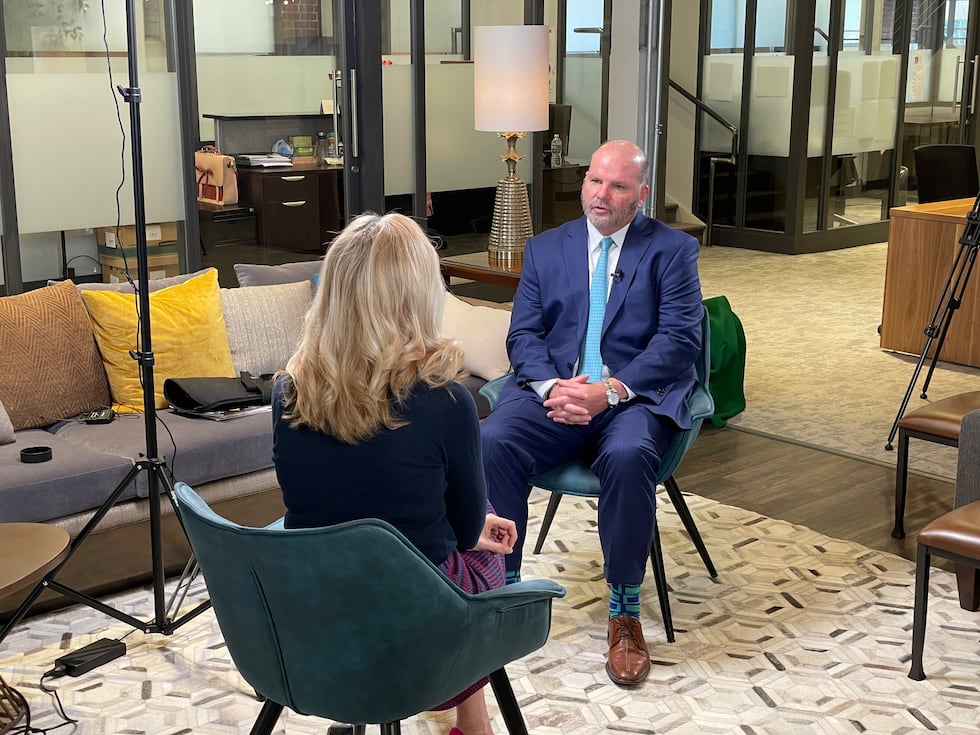 In 2014, following a string of at least five hazing deaths at its local fraternity chapters, the national office of Sigma Alpha Epsilon fraternity permanently banned pledging, in which potential new members spend weeks or months attending fraternity events and meetings in order to gain membership. It is the only known national fraternity to take such action.
But even that hasn't ended hazing at some Sigma Alpha Epsilon chapters.
Since 2015, at least eight of its local chapters have been disciplined for hazing, according to an InvestigateTV analysis of confirmed hazing cases at 35 universities that are required by law to publicly report such infractions.
Sigma Alpha Epsilon declined an interview request as did the North American Interfraternity Conference, a trade association that represents national fraternities.
In a written statement, the trade association said that for decades fraternities have spent enormous resources educating its members about the dangers of hazing and how to prevent it. A spokesman said, "Hazing is a critical societal issue facing campuses across all student organizations, marching bands and athletics."
"Lip service, educational meetings, presentations, they're all great. Anti-hazing weeks on campus, they're fine. But we know they don't work and more has to be done," Elliott said. "We need leadership on university campuses to step up and do a whole lot more than they've done up to now."
The Foltzes are counting on Bowling Green and President Rogers to be a national leader.
"He's going to show everybody in the country that his university is taking the steps needed to make sure his students are safe," Mr. Foltz said. "And we are going to show other students and parents what to look for. So I believe it's a very good relationship."
But Rogers declined to appear at the press conference announcing the lawsuit settlement and the joint effort to combat hazing.
His office also declined InvestigateTV's interview requests but provided a list of 12 actions the university has taken to address hazing including the creation of a working group and the expansion of the school's health officer duties to include hazing prevention. The school also hosted an antihazing summit last year.
Elliott said that he is disappointed that Rogers personally hasn't made more of a public statement thus far but is hopeful he will stand by his pledge to the Foltz family.
"But I will tell you this. I'm not going to stop. I will not stop. I will not stop working with Cory and Shari and . . . whoever else is impacted by this until we have no more injuries or deaths on college campuses in this country," he said. "It's the mission that I have for the remainder of my career to end hazing in America."
It's also that same commitment that the Foltzes made to their dying son, who ultimately helped at least 75 people through his organ donations, including individuals who received his heart, lungs, liver and kidneys.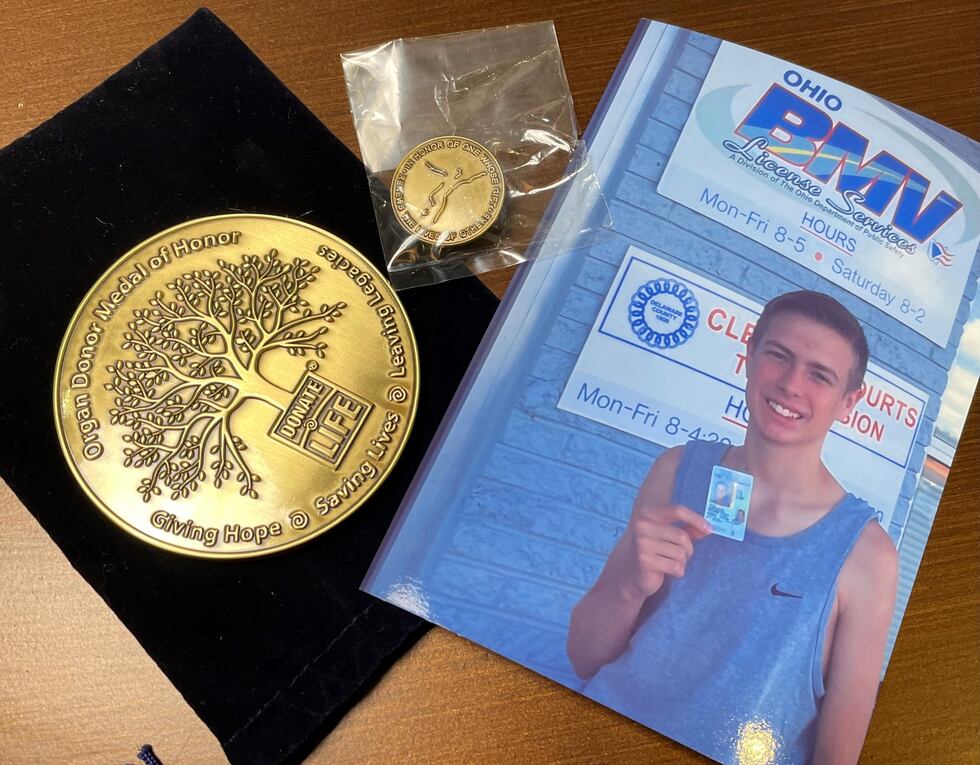 Mr. and Mrs. Foltz hope that they, too, can continue that life-saving legacy with the end of hazing.
"There is no there's nothing that will bring back Stone. But we can keep his legacy and the memories alive, and we can keep our promise to him," Mrs. Foltz said.
Stone's father added, "Either one of us would trade spots with Stone in a heartbeat. The best thing we can do is continue to spread Stone's story and help others."
Meredith Hemphill, Ryan Murphy, Maddie Maloy, Julia Pearl, Mackenzie Lionberger, Tatum Hanson, Sammi Bilitz and Ashton Hackman with the Arnolt Center for Investigative Journalism at Indiana University contributed to the research for this report.
Copyright 2023 Gray Media Group, Inc. All rights reserved.