Five injured in three-vehicle crash in Murfreesboro


Published: Jan. 10, 2023 at 6:39 PM CST
NASHVILLE, Tenn. (WSMV) - Five people were taken to the hospital after a three-vehicle crash on South Church Street on Tuesday afternoon.
Murfreesboro Police said the crash involved an SUV, sedan and a Murfreesboro transit bus at 4744 S. Church St. around 2:30 p.m.
Police said the driver of a Buick Encore was heading north on South Church and attempted to make a left turn, crossing three lanes of traffic, and collided with the Rover bus and a Kia sedan. The impact forced the bus into a utility pole.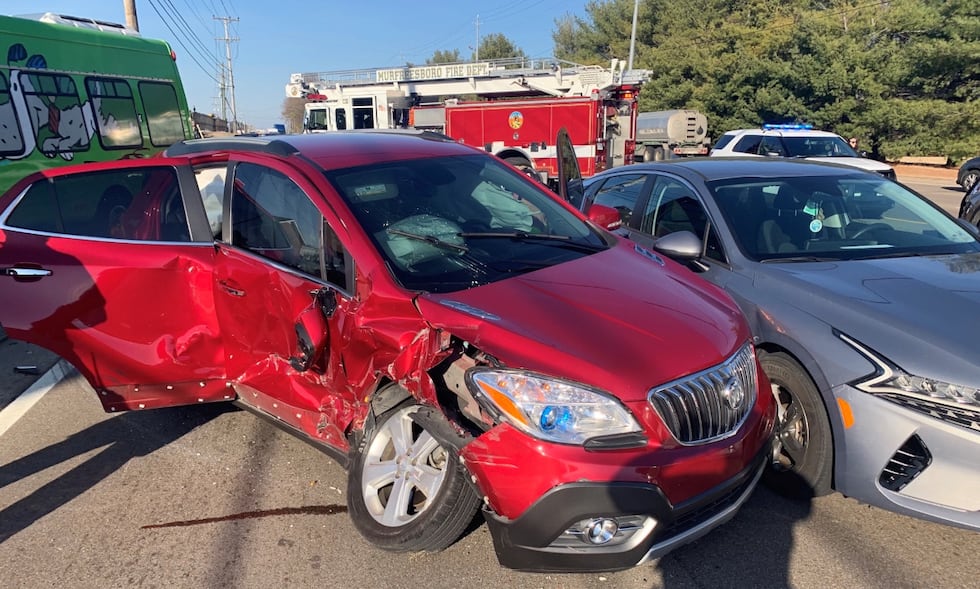 Three passengers on the bus were taken to the hospital for treatment of injuries. The bus driver was not hurt. The driver and a passenger in the Buick were also taken to the hospital. The driver of the Kia was not injured.
Middle Tennessee Electric and AT&T crews are working to remove and replace the broken utility pole.
Police said the driver of the Buick was issued a citation for failure to yield.
Copyright 2023 WSMV. All rights reserved.