Car crashes into home in Springfield
The damage was so extensive that fire officials deemed the house unsafe to live in.
Published: Jan. 10, 2023 at 7:31 AM CST
SPRINGFIELD, Tenn. (WSMV) - A Springfield family is without a home after a car crashed into their house on Monday night.
Neighbors near the home near the intersection of Westwind Drive and Teresa Lane said the crash has them on edge.
Springfield Fire Department personnel reported that the vehicle hit the house with enough force to cause significant damage to the back of the home, making it unsafe to live in.
Broken down brick walls are that's left of the house hit so hard by an SUV that firefighters said it's now unlivable.
"It's terrible," neighbor Paul Pitney said.
Pitney is talking about the SUV crashing into a neighbor's home just a few feet away from his front door.
"I heard a loud bang, but I didn't think anything of it," Pitney said.
That's until Pitney said he watched red and blue lights shoot through his living room windows.
"I came outside and, sure enough, there was 10 cop cars and a car in the side of a house," Pitney said.
Springfield firefighters said around 11 p.m. the driver of the SUV hit a brick mailbox before losing control and crashing into the front of the house.
"I was hoping everyone was OK, and it seemed like everyone was alright," Pitney said.
That's when Pitney said he saw something that made his heart sink.
"I watched them do the sobriety test and he fell, he hopped on one leg, and that was when he got handcuffed," Pitney said.
Neighbors believed the crash could have happened to any of their homes.
"You have to always keep your head on a swivel because you never know when someone is drinking and driving," Pitney said.
Pitney said his heart goes out to the family now without a home.
"You hate to see that happen to anyone, let alone your neighbors," Pitney said.
Neighbors said they're waiting to hear if and when repairs will be made so the family can return home.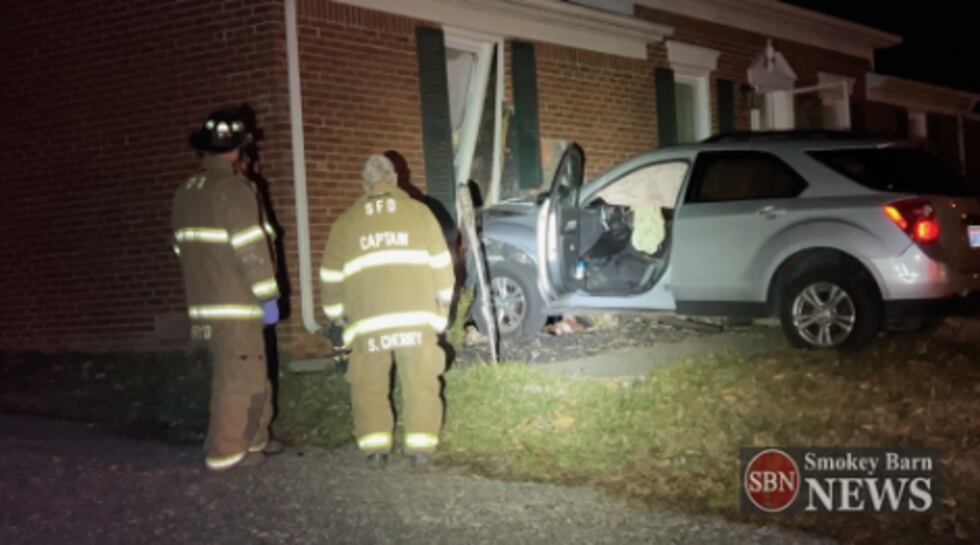 Copyright 2023 WSMV. All rights reserved.