Brothers honored for saving lives through organ donation
Published: Sep. 30, 2022 at 11:04 PM CDT
MEMPHIS, Tenn. (WMC) - Two young men who lost their lives in 2020 after a deadly car crash were honored Friday night for saving the lives of several strangers through organ donation.
In 2020, T.J. Smith, his younger brother Tyronzen Smith, and another person were killed in a car crash.
Tyronzen was a student at Covington High School at the time.
T.J. was a standout running back for Covington High from 2013 to 2016.
On Friday, Covington High School and Mid-South Transplant Foundation honored the two young brothers they call "donor heroes."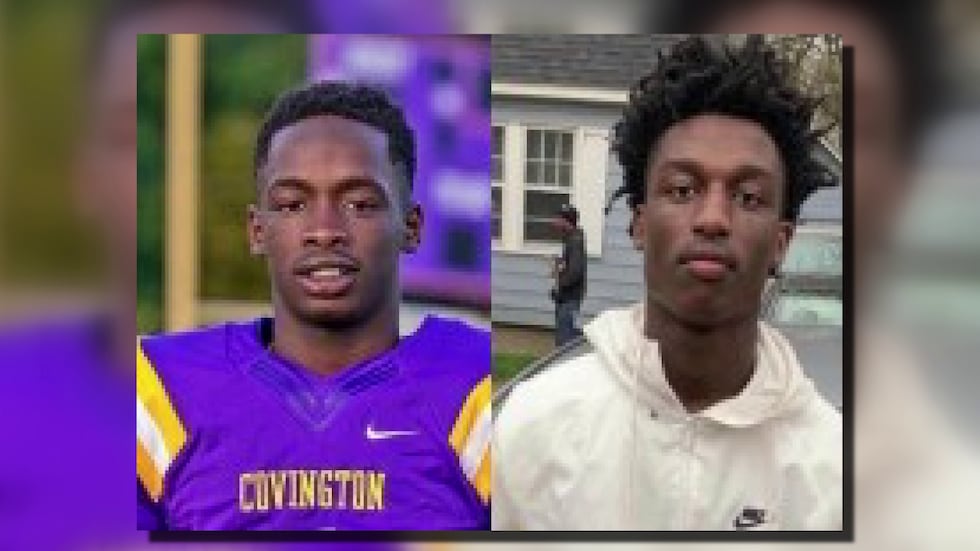 Together, both T.J. and Tyronzen were able to donate seven organs, save seven lives, and help hundreds through tissue donation.
One of those lives saved was Gary Davis.
Davis says Tyronzen is his hero.
"I had a double lung transplant that I got from Tyronzen, aka 'Run Run' is what everybody calls him, really, so I'm really glad to be here," Davis said. "If it weren't for him, I wouldn't be here."
For Tyronzen's mother, Charmin Smith, it was a beautiful moment for her to see her son and stepson honored and to see how many lives they saved.
"Just the fact that they're taking the time to acknowledge them, even though they died in that tragedy, just acknowledging them is wonderful," Smith said.
Mary Beck with Mid-South Transplant Foundation says even after their tragedy, T.J. and Tyronzen's families helped save lives.
"They weren't registered donors," Beck said. "But the parents decided, they knew exactly what they needed to do to give this gift of life to other people. They might've been going through something very difficult, but they wanted other people to have the chance to live."
Mid-South Transplant Foundation says there are 4,00 people around the Mid-South in need of organ donation. To learn more about how to become an organ donor, click here.
Click here to sign up for our newsletter!
Click here to report a spelling or grammar error. Please include the headline.
Copyright 2022 WMC. All rights reserved.