6 arrested for deadly pool party shooting
Published: Jun. 12, 2022 at 10:31 AM CDT
|
Updated: Jun. 12, 2022 at 1:29 PM CDT
NASHVILLE, Tenn. (WSMV) - Metro Police have now made six arrests in the deadly shooting that occurred at a pool party on the night of June 11 in Antioch.
The Investigative Team Addressing Neighborhood Shootings detectives assigned to the Specialized Investigations Division said the actions of the six suspects, recorded by video surveillance, appeared consistent with an attempt to commit an ambush. Police charged all six suspects with Reckless Endangerment.
Authorities said the latest three arrests occurred Tuesday evening on McKinnie Avenue after detectives surveilling the location saw 19-year-old Ladarien Johnson, 18-year-old Robert Lee Evans, and a 17-year-old arrive. All suspects were confirmed to be among the individuals who were at a swimming pool party at Cambridge at Hickory Hollow Apartments when a dispute resulted in dozens of shots being fire and three men being hit. Two of those men died of their injuries.
Johnson was reportedly free on a $74,000 bond at the time of his arrest Tuesday evening stemming from his arrest in May 2021 on a charge of especially aggravated robbery. His bond on the reckless endangerment charge is set at $50,000 and he now remains jailed.
Police said Evans is jailed in lieu of a $25,000 bond.
Authorities added that last week on felony reckless endangerment charges, Avion Ramsey, 21, who is free on a $35,000 bond and Chance Vaughn, 20, who is free on a $5,0000 bond, were both arrested. Jalem Buford, 20, the twin brother of deceased victim Kalem Buford, was arrested on Thursday evening.
MNPD said they believe that the actions of this group, drawing guns with the appearance of trying to surprise and shoot adversaries, endangered persons in the complex, served no lawful purpose, and were reckless.
The deceased, Demonate Darden, 18, and Kalem Buford, 20, are both seen on surveillance video also carrying guns at the complex.
Darden and Buford were among two large crowds at the pool party. Darden died in the apartment complex parking lot. Buford died at Centennial Medical Center after being taken there in a private vehicle.
The investigation into their deaths is ongoing.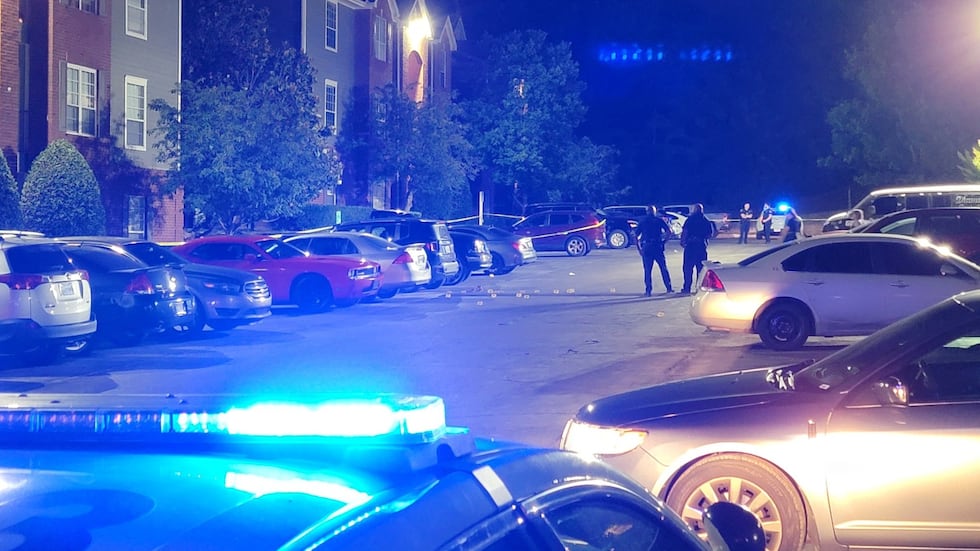 Copyright 2022 WSMV. All rights reserved.