Amazon partners with Metro Development and Housing Agency


Published: May. 4, 2022 at 4:03 PM CDT
NASHVILLE, Tenn. (WSMV) - Nashville city leaders broke ground on Wednesday for more affordable housing options.
By the end of 2023, the Metropolitan Development and Housing Agency said Cherry Oak Apartments is expected to be ready to move it.
This is all part of a project to update homes that are close to 75 years old.
"We are moving from where we live, from the old to the new over here," John Zirker said. "I'm really grateful. It's a Godsend."
Zirker lives in Cayce Place, a neighborhood that's Nashville's largest subsidized housing property. It's undergoing a transformation.
Zirker has lived in Cayce Place for 20 years. He said adjusting to this growth is something his neighbors are working through.
"You've got generations of folks who are living here. This has been a city within a city," Zirker said.
There will be 96 apartments added to the neighborhood, and more than half of those units are going to be affordable.
"This development will accrue workforce and marketplace units as well," Nashville Mayor John Cooper said. "Something so needed in such a growing city creating so much opportunity for our people, but our people need to be able to live here too."
Amazon has given MDHA a $7.1 million low interest loan to put toward construction, which is expected to cost $33.4 million.
"We are so proud that the residents will receive great quality apartments, access to public transportation and employment centers, parks and long-term affordability," Michelle Gaskin Brown, Amazon's Manager of Public Policy for Nashville, said.
Some people are fearing potential tension between neighbors who qualify for subsidized housing and those who don't.
"These are clashes if you're not careful," Zirker said. "The culture we have, it's going to be hard if we don't prepare them for the new neighbors."
Cooper said we can expect to see more mixed income apartments like these in the future.
Cherry Oak Apartments will be located at 705 S. Sixth St. in East Nashville. It is the seventh new residential construction and sixth mixed-income development at Cayce Place.
The new four-story complex will feature 96 units. This includes 45 subsidized and affordable for current Cayce Place residents, eight new affordable, six workforce, and 37 market-rate apartments.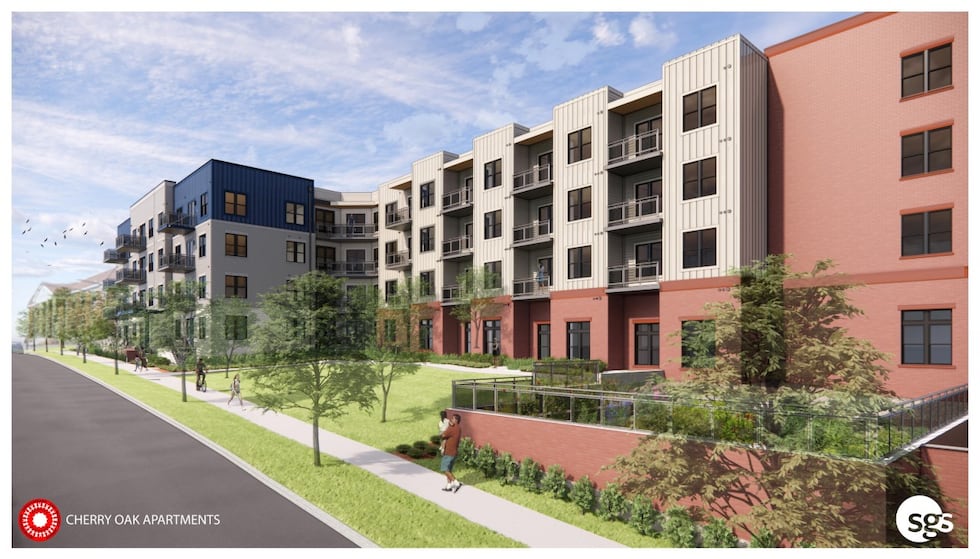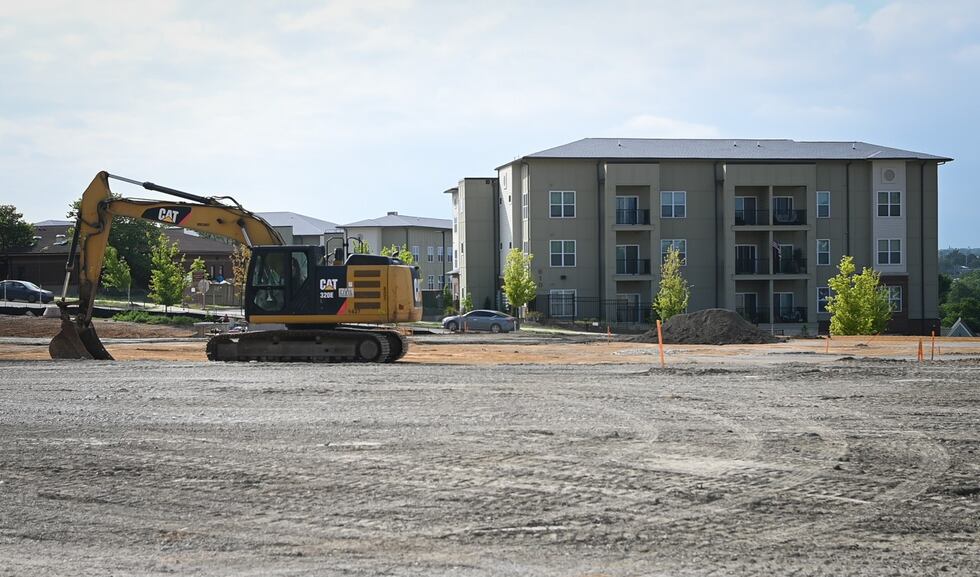 It will feature granite countertops, tile backsplash, and patios or balconies along with a computer lounge, playground, and greenspace.
"MDHA's critical work redeveloping Cayce Place and creating mixed-income communities like Cherry Oak Apartments benefits all Nashvillians," said Mayor Cooper in a statement. "Together, we must get housing right, and I am committed to working with MDHA Executive Director Dr. Troy D. White through innovative approaches and policy tools so that we may replicate the success of this new development."
Late last year, Cooper invested in Cayce Place by committing $15 million in funds from the American Rescue Plan (ARP). Some of those funds will be used to support Cherry Oak Apartments. The Amazon Housing Equity Fund will also fund the development with a $7.1 million low-interest loan.
Cherry Oak Apartments is named after a large Cherrybark Oak tree that sits on the footprint of the future development. The apartments are scheduled to be completed in December 2023.
Copyright 2022 WSMV. All rights reserved.