Family of woman who received fatal dose of wrong medication: 'Mom would've forgiven her for it'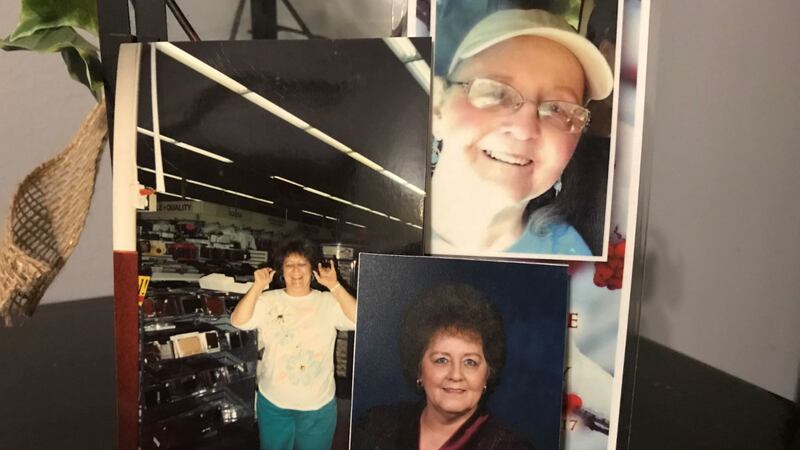 Updated: Feb. 7, 2019 at 5:24 PM CST
GALLATIN, Tenn. (WSMV) - Pain and heartbreak are a reality a Gallatin family is living with every day.
A Vanderbilt nurse gave a fatal dose of the wrong medication to their loved one in December 2017.
"She was actually buried with some quarters," Chandra Murphey, Charlene Murphey's daughter-in-law said.
Charlene Murphey had a knack for getting a good deal, especially at yard sales. She touched the hearts of everyone she met and treated them like family.
"If pressing charges would bring her back, we would absolutely do it, but pressing charges won't bring her back," Murphey said.
For more than a year, the Murphey family has been trying to understand what happened.
The 75-year-old had been dealing with headaches and having trouble seeing. When doctors recommended a PET scan, she needed medication to help with claustrophobia, but a nurse gave her the wrong one, killing her.
Murphey was supposed to receive a medication called Versed that helps treat anxiety. Instead, she got Vecuronium, which causes paralysis.
"I don't want to see another family go through what we've had to go through. It was unexpected," said Michael Murphey, Charlene Murphey's son.
The nurse charged in the case, Radonda Vaught, is off the job. Murphey's family believes it was an accident.
"Mom was a forgiving type person. Mom would've forgiven her for it," Murphey said.
The hospital is another story.
"If they'd been honest from the beginning, it would be easier to accept, but there's been so many lies. So many different stories," Murphey said.
John Howser, the Chief Communications Officer at VUMC, sent News4 the following statement:
"Again, we want to express our sympathy to the Murphey family for their loss. In response to disclosure of the error, we told the family that we were confirming whether a medication error may have occurred on December 26, the day of the event. A manager came to the hospital early the next morning to meet with the family, but found they had left because their loved one had died overnight. That manager spoke to Mr. Murphy and other family members the second day after the error, confirming there had been a medication error, expressed our great remorse and apologies, and offered to meet in person with the family. The family then retained counsel, and all communications with the family thereafter were through their counsel, including a meeting in early January at which we discussed the event in detail, including the specific medication that was wrongly given."
The Murpheys worry they'll never know all the answers.
"We just want closure. We want closure. We're hoping that the nurse's family has peace," Murphey said.
The family is pushing for more safety precautions including possibly having more eyes on what medication a patient receives so the same mistake is not made.
Copyright 2019 WSMV. All rights reserved.