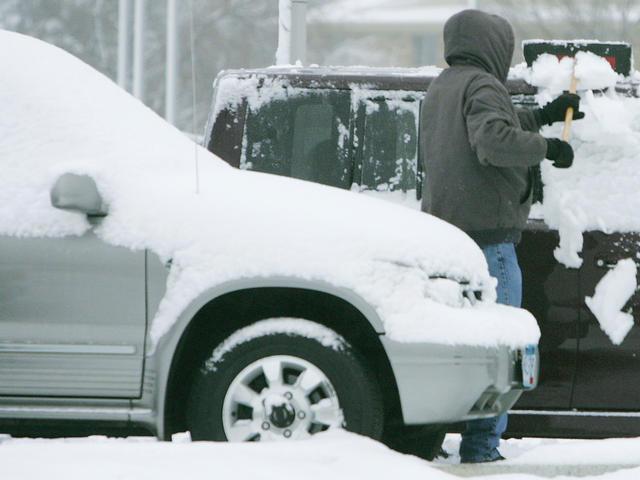 SAGINAW, MI (WNEM) -
Snow has returned to mid-Michigan Sunday evening. However, a warm front is lifting toward us, and it is not just bringing the snow, but a few different types of precipitation.
Because of this, all of Mid-Michigan remains under a winter weather advisory until 6 a.m. Monday.
We're seeing a quick 1-3" of accumulations with this evening's snow. Drivers this evening should be cautious of slippery snow-covered roads. Temperatures will warm during Sunday night, which will cause the precipitation to change into freezing rain. There will also be areas of fog overnight and Monday, which means the Monday morning drive could also be slick with low visibilities. Plan to give yourself some extra time Monday morning to reach your destination, and be careful on the roads.
Warm air will continue to push into Mid-Michigan Monday, which means we will go from freezing rain early Monday to rain showers by mid-morning. Monday highs will be in the low 40s, and the warm temperatures will stick around for a few days. A mid-week cold front brings cold air to Mid-Michigan by Thursday.
Copyright 2013 WNEM (Meredith Corporation). All rights reserved.